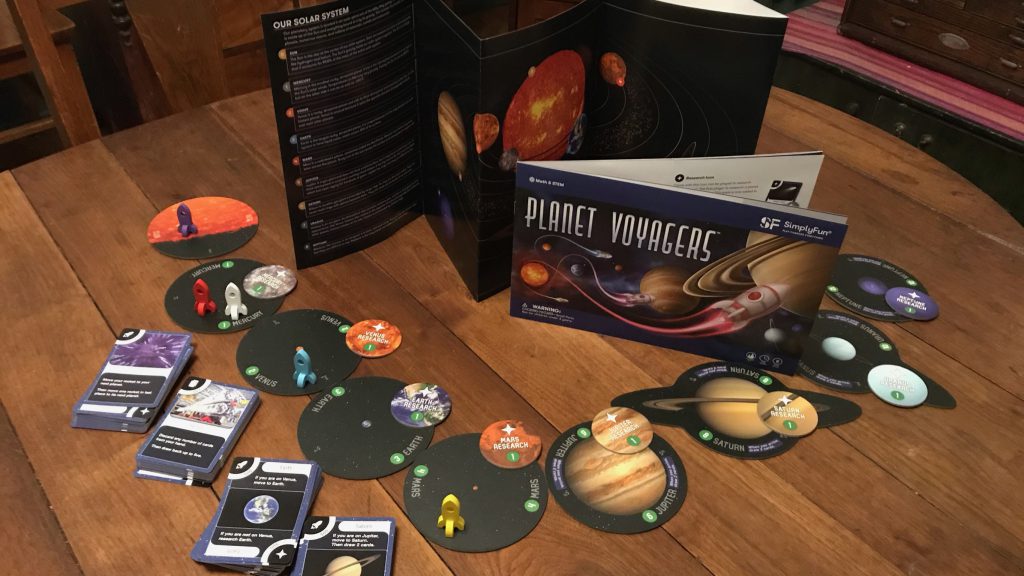 My new game Planet Voyagers engages players with its planet discs, which show the planets in scale to each other (full-size images on the reverse). Players play cards at the same time, so there's no waiting for your turn. Special cards reference the statistics for the individual planets, such as length of the year or components of the atmosphere. Score points by moving down the row, by winning the research tokens associated with the planets, and by playing special cards.
The game comes from SimplyFun, which has created a beautiful game set based on my black-and-white prototype.
Outside the US, you can order Planet Voyager though MyUS.com.